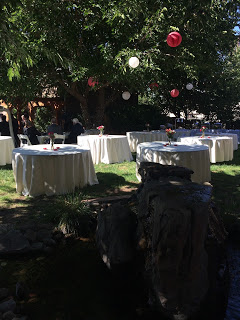 Simple decor with a beautiful sunny day
Yesterday – September 26, 2015 – was the last wedding at the Downtown Historic Bed & Breakfast for the month of September. It was simple and elegant. The couple had chosen the traditional yet elegant colors of ivory with accents of dark red and black. They both came from Colorado but had their wedding in Albuquerque because of being closer for many family and friends to attend. Choosing to do their wedding here truly showed the couples personality. They both were such sweet and easy going people and you could really sense the care and love they had for all of the guests that were able to attend. It was an absolutely gorgeous fall day and everyone celebrated, ate and danced till late in the evening. I am sure this couple will have an astounding life together and are about to embark on an amazing adventure as life partners!
Congratulations Paul and Susan Wowk!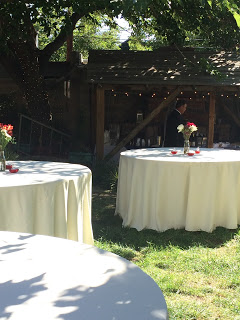 Ready to walk down the isle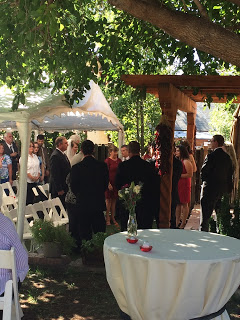 Dad is giving his girl away, such a sweet moment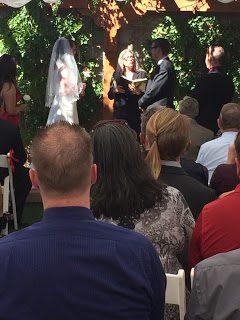 All watch as they give vows to cherish each other always
You are mine and I am yours!
"Happiness is only real when shared"
―
Jon Krakauer,

Into the Wild

Steve & Kara Grant
Downtown Historic Bed & Breakfasts of Albuquerque
your Albuquerque New Mexico Bed and Breakfast Hosts