A must for any Christmas dinner – Rolls! This year thought I would try gluten free rolls, and I must say I like them better then a wheat flour roll. Here is the recipe I put together after trying a variety of grains.
Ingredients:
1 cups Almond Flour
1/2 cup soy flour
1/2 cup tapioca flour
3/4 cup rice flour
1 1/2 tsp. xanthan gum
2 tsp. SAF instant yeast
1/4 cup sugar
1 tsp. salt
1 cup warm water (105-110°)
2 Tbsp. butter, dairy-free margarine, or Spectrum shortening, melted
1 egg (preferably room temp)
1 tsp. cider vinegar
Directions: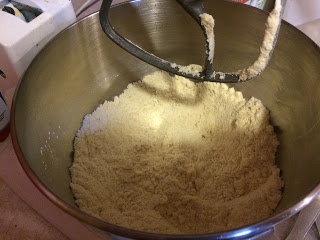 1. In the mixing bowl of your electric mixer, mix together flour, xanthan gum, instant yeast, sugar, and salt.
2. With mixer running on low speed, add in the water, melted butter (or substitute), egg, and cider vinegar.
3. Mix on medium speed 3 minutes.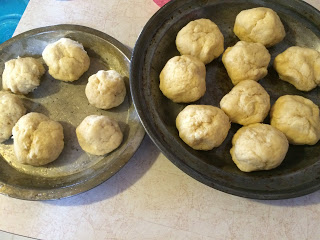 4. Spray
8″ or 9″ round cake pan or pie plate with cooking spray. Using a 2″
scoop or 1/3 cup measuring cup, scoop dough into 9 mounds in the pan. I
place one mound in middle, then scoop 8 mounds of dough side by side all
the way around the pan.
5. Dip your fingertips into warm water and use to smooth out the tops of the rolls, continuing to wet fingers as needed.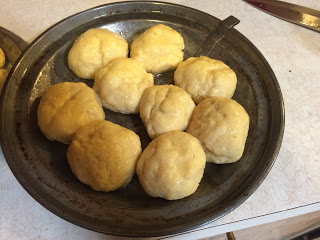 Ready for the oven after rising
6. Cover with a dry towel and let rise in a warm place 45 minutes to 1 hour.
7. During the last few minutes that the rolls are rising, preheat oven to 400°.
8. Bake
in 400° oven for 26-28 minutes. Tops should be golden brown and if you
measure temperature of dough, it should measure 200°.
9. Brush rolls with additional 1/2-1 Tablespoon of melted butter.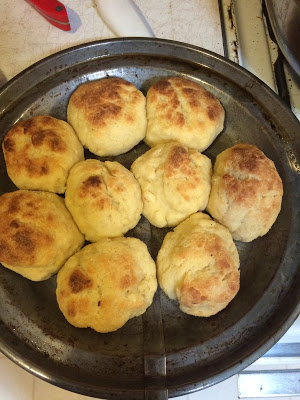 Fresh out of the oven golden brown rolls
Steve & Kara Grant
Downtown Historic Bed & Breakfasts of Albuquerque
your Albuquerque New Mexico Bed and Breakfast Hosts