One of my favorite days is Tuesday. This is the day that Steve and I have decided to make a standing lunch date. We have also decided to try a different place to eat each time we go for our "Lunch Date." I decided that this would be a great way for me to share some of the great places to eat in Albuquerque as well as share our finds with guests at the bed and breakfast. For our first lunch date we decided to try out a newer restaurant in Nob Hill, it is called "Matanza." So here is my review of this awesome restaurant.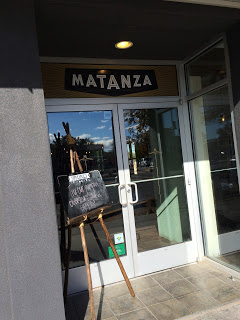 Front door of restaurant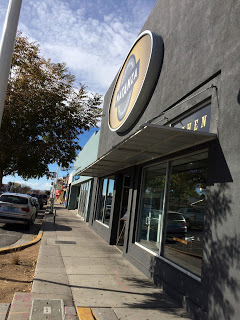 Great walk down Central to restaurant
Food: Outstanding! I had the "Black & Blue Tacos." It was 3 tacos with kobe beef in them and a side of black beans. I have to say these were some of the best tacos I have ever had! Steve had the "Philly NM." It was like a Philly steak sandwich but even better with a side of slaw. We enjoyed every bite!!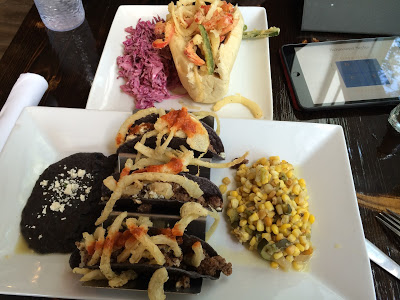 Atmosphere: Beautiful! I loved the black and gold with the wall of beers on tap. It had a very open feel and I loved eating here.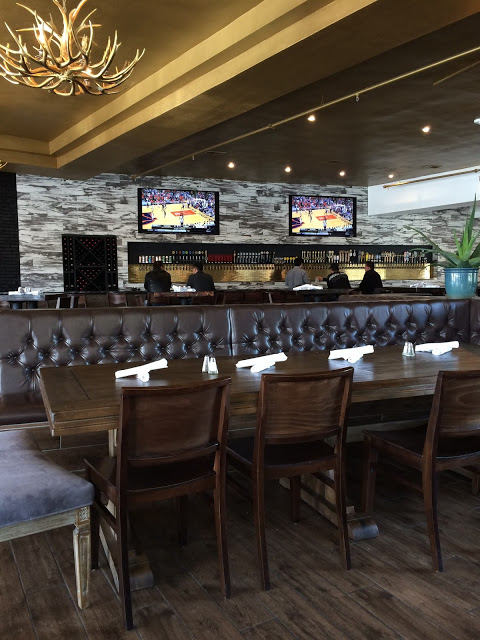 Steve & Kara Grant
Downtown Historic Bed & Breakfasts of Albuquerque
your Albuquerque New Mexico Bed and Breakfast Hosts