This weekend we hosted a beautiful bridal shower for a really sweet couple. The shower was planned at first outside but due to our New Mexico weather deciding to be one our more "Blustery" days plans had to be changed and it was hosted inside the Heritage House. The shower had all sorts of cute little features to it.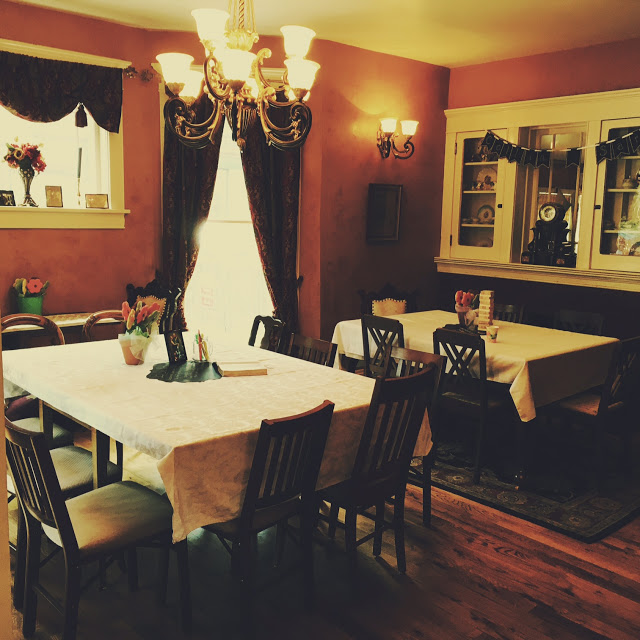 Guest were able to enjoy mingling and all the treats in the dining room of the Heritage House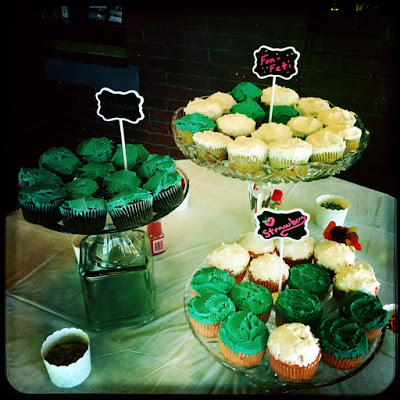 There even was a cupcake decorating station!
This wasn't just a Jenga game it was also a place where you could write on a block "marriage advice" for the couple.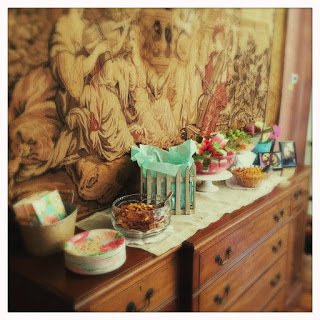 Best of all there was an assortment of food and treats for all the
guests. All beautifully staged on the buffet in the Heritage House.
Everyone seemed to have an amazing time at the event and the couple got lots of great gifts to help them start their life out together. We loved hosting this event and look forward to more opportunities to bless others with our beautiful facility for a fun and unique event. Thank you Sara and Colin for having your shower with us!
Steve & Kara Grant
Downtown Historic Bed & Breakfasts of Albuquerque
your Albuquerque New Mexico Bed and Breakfast Hosts