The one beautiful peach tree at the bed and breakfast is loaded with peaches again and we are so excited to be able to enjoy some of them. One of my favorite things to make with the peaches is a peach pie! Below is my personal favorite peach pie recipes. I use tapioca rather than cornstarch in my peach pie. One other favorite is fresh, homemade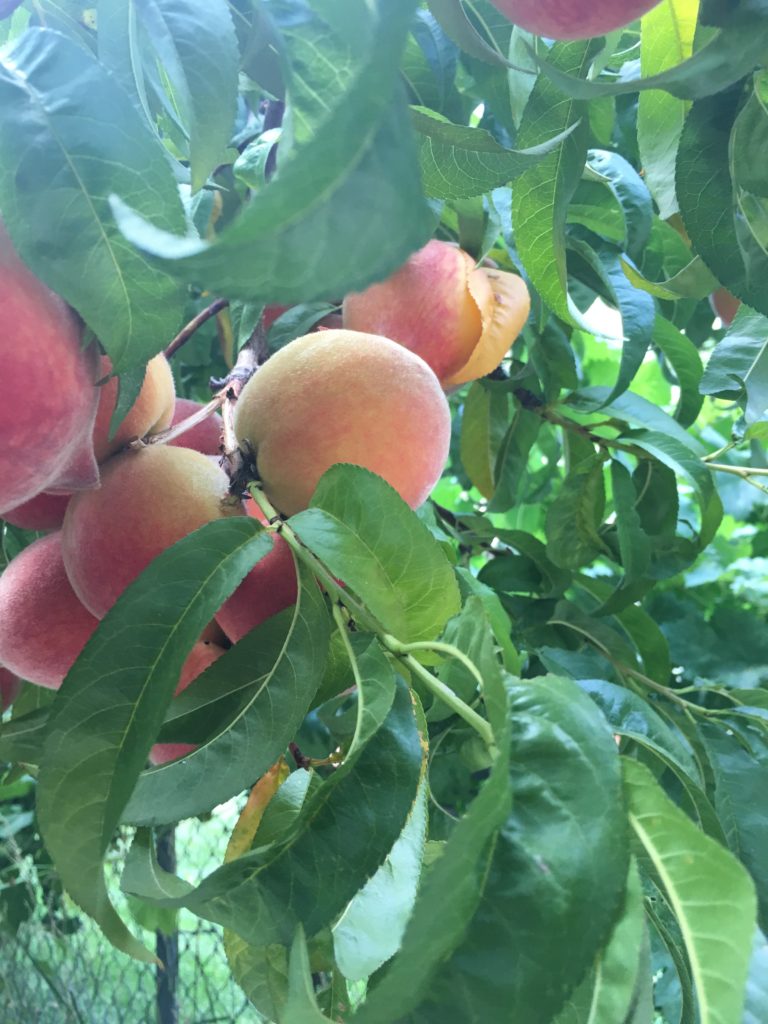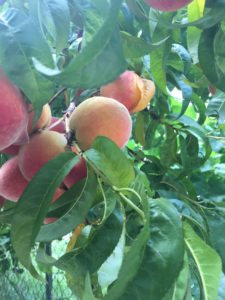 peach ice cream. I also included my recipe for it as well. Growing up we always added a raw egg. I love using my fresh eggs in the ice cream but know some are a little hesitant about using a raw egg, so I have left that up to you whether to use one or not.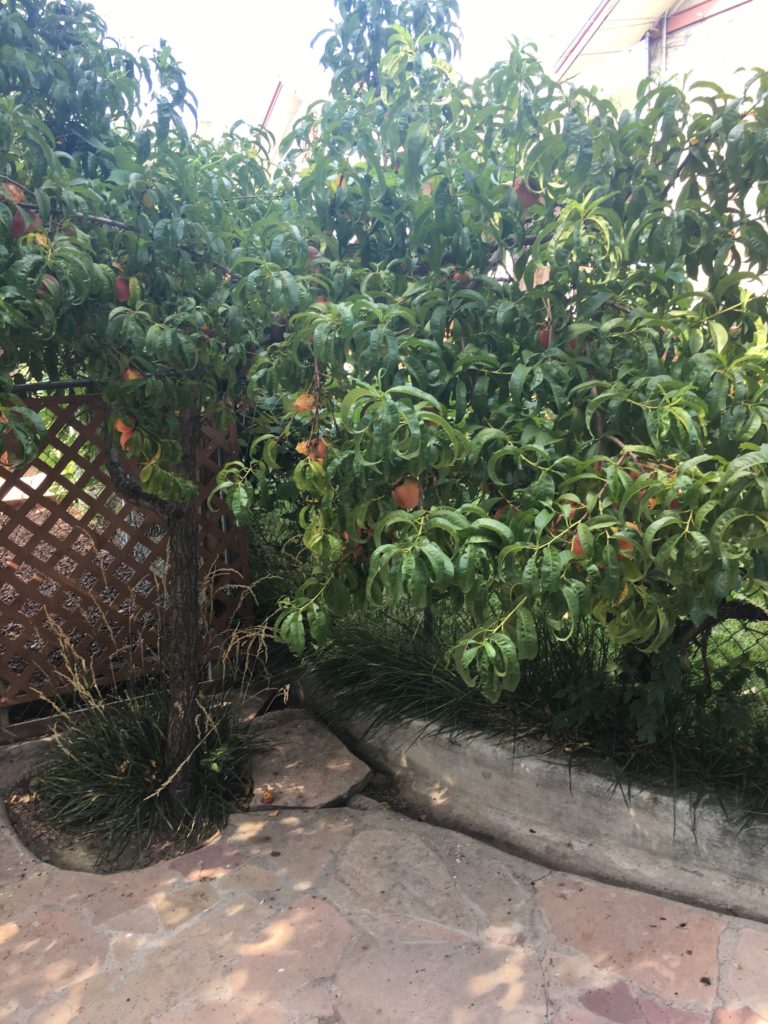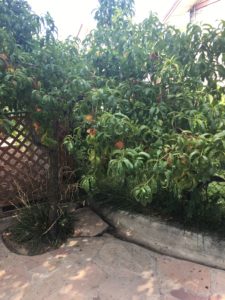 PEACH PIE
Ingredients
1/2 cup sugar

1/4 cup packed brown sugar

4-1/2 cups sliced peeled peaches

Pastry for double-crust pie (9 inches)

3 tablespoons tapioca

1/4 teaspoon ground nutmeg

1/4 teaspoon ground cinnamon

1/8 teaspoon salt

2 teaspoons lemon juice

1/2 teaspoon almond extract

1 tablespoon butter
Directions:
Line a 9-in. pie plate with bottom pastry; trim even with edge. Set aside. In a large bowl, combine sugar; add peaches; add lemon juice and almond extract to peaches & sugar. Gently fold in peaches. Pour into crust. Roll out remaining pastry; Lay on top of peaches. Trim, seal and flute edges; poke holes in top of crust. Cover edges loosely with foil. Bake at 400° for 50-60 minutes or until crust is golden brown and filling is bubbly. Remove foil. Cool on a wire rack. Yield: 6-8 serving
PASTRY:
(This is one of my FAVORITE pie crust recipes- It is a flaky light crust)
1 ¾ Cups flour
¼ Cup Sugar
½ Tsp. salt
1 cup plus 1 tablespoon butter
¼ Cup apple cider vinegar
***** Top your pie with homemade vanilla ice cream. This is a favorite passed down from my family – Pretty rich and creamy. I would suggest vanilla with the fresh peach pie but if you want to just add fresh peaches to it that is awesome also!
HOMEMADE VANILLA ICE CREAM:
Ingredients:
1 cup milk
1 cup sugar
dash salt
1 cup half & half
1 1/2 teaspoons vanilla extract
2 cups Whipping Cream
Scald milk until bubbles form around edge. Remove from heat. Add sugar and salt. Stir until dessolved. Stir in half and half, vanilla and shipping cream. Cover and refrigerate 30 minutes. Freeze as directed.
*for peach ice cream add 1 1/2 cups purred peaches (can add some but chunks as well) to chilled mixture before freezing.